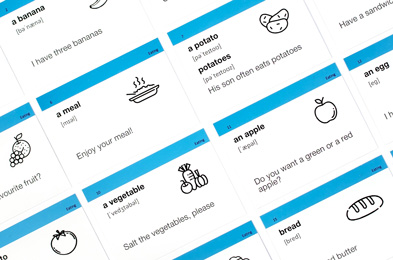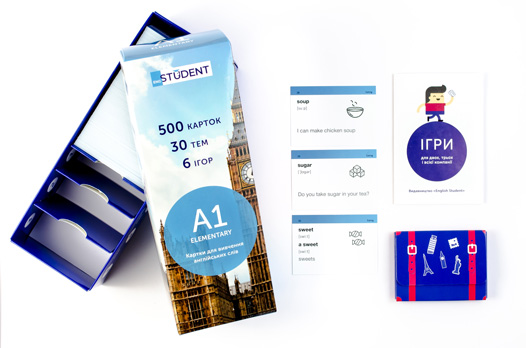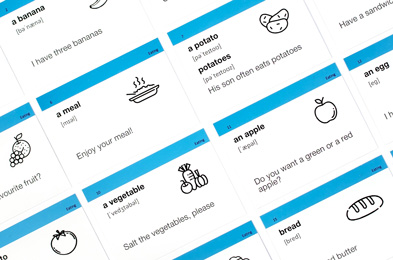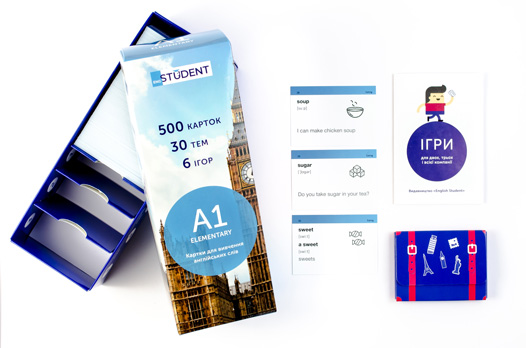 Product information
Level A1, Elementary - a set of flashcards for beginners. For those, who start learning English. A great present and motivation for children, friends and family. This set contains 646 English words and 625 examples of their use. The set of flashcards for learning English includes 500 cards, a box for spaced repetition, a travel case and a leaflet with games
Show more
In stock
Product information
Level A1, Elementary - a set of flashcards for beginners. For those, who start learning English. A great present and motivation for children, friends and family. This set contains 646 English words and 625 examples of their use. The set of flashcards for learning English includes 500 cards, a box for spaced repetition, a travel case and a leaflet with games
Logistics and delivery
HS code:
950490 - Games; articles for funfair, table or parlour games, including pintables, tables for casino games, bowling alley equipment, n.e.s. in heading no. 9504
Logistics details 1
Warehouse location:
Ukraine, Lviv
Nearest container terminal:
Warszawa
A1 500 Elementary
English Student
Quantity, package:
Minimum order quantity:
1
Company outline
Publishing House "English Student" is the first Ukrainian publisher of flashcards for learning foreign languages. The project was founded in 2016, and its aim is to turn simple boring studying into an easy and interesting way of learning new words. We know that the main challenge when learning a language is remembering a lot of words in a short period of time. And we are convinced that our flashcards and the spaced repetition method are the best solution for such an issue.
Type of business:
Manufacturer
Company registration number:
3266408311
Annual turnover:
< USD 500,000
Year of establishment:
2016
Number of team members:
<10
A1 500 Elementary
English Student
Quantity, package:
Minimum order quantity:
1
More products of this seller